Market Profile® Charts and Studies
Revolutionize Your Trading
Our Market Profile charts are considered the top-shelf graphical display and are used by professional traders everywhere. We worked closely with J. Peter Steidlmayer, developer of Market Profile charting, to ensure that our Market Profile charts faithfully represent his vision.
Watch a video about Market Profile ‌‍‍‍‍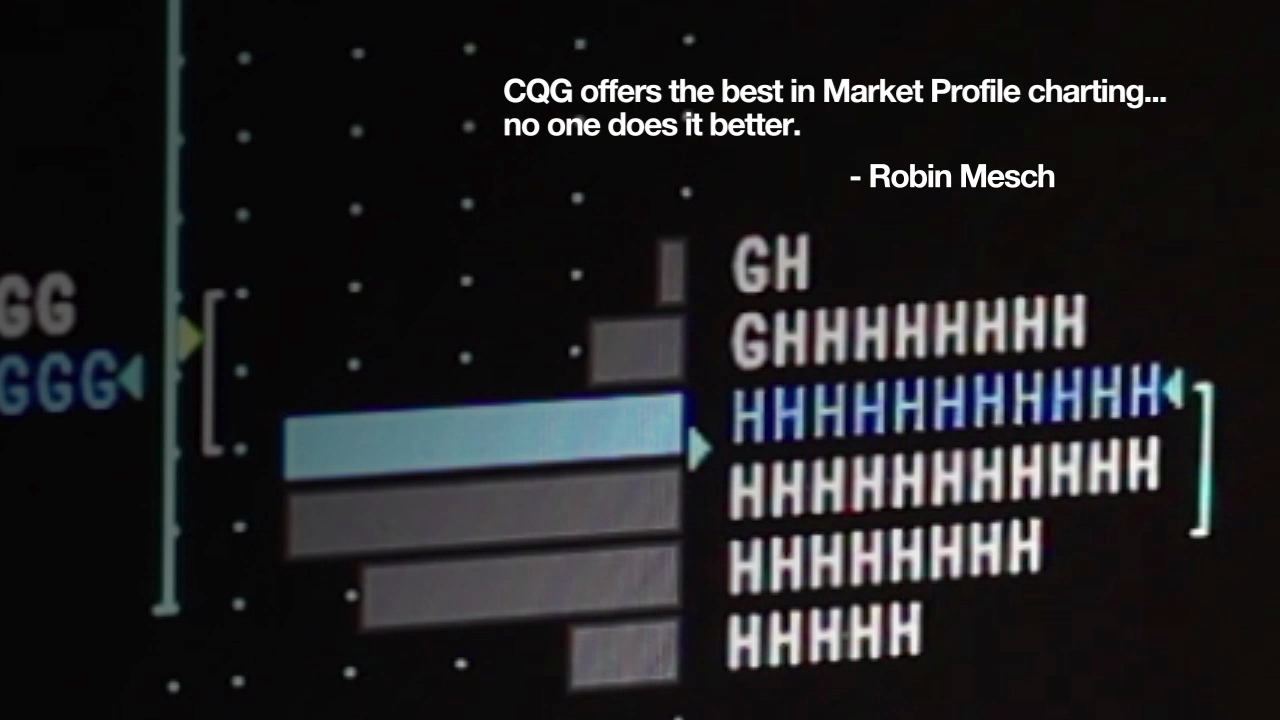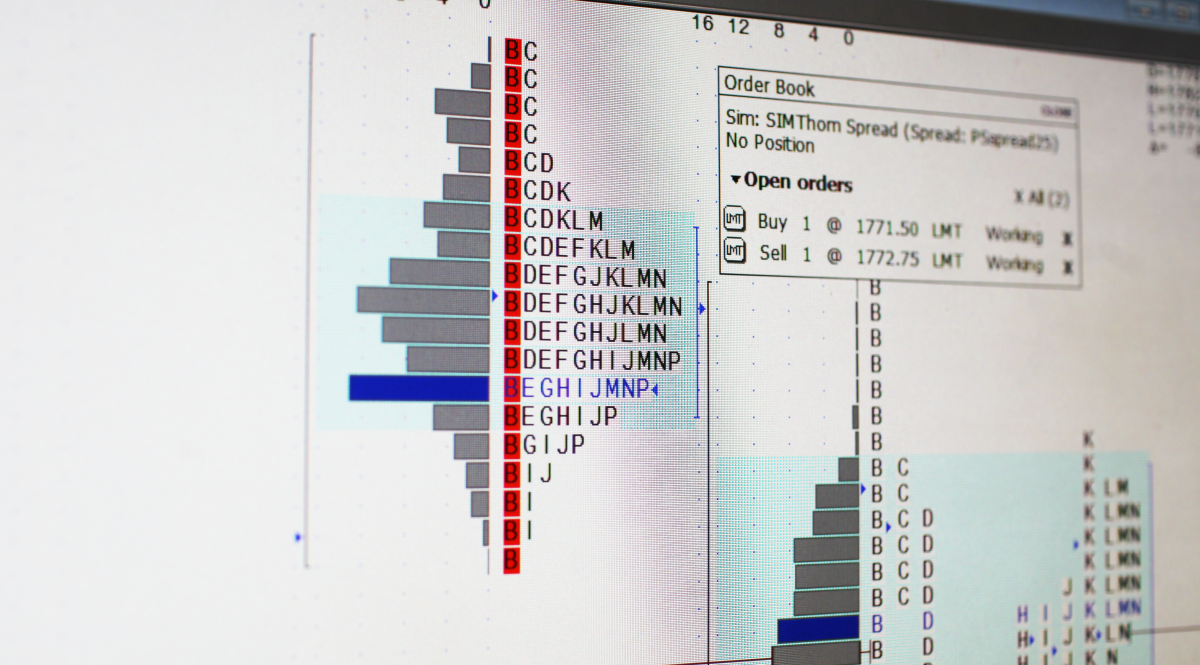 Super Flexible
Key Market Profile elements such as Initial Balance (IB) range, Point of Control (POC), and Time Price Opportunity (TPO) value range can all be modified, both the parameters and data visualization elements.
Customizable Integration
You have the option to use the same key Market Profile components on other chart types like displaying the Market Profile's value area and POC.
"The ease of splitting the profiles and smoothly combining the splits makes using CQG Market Profile charts a seamless process."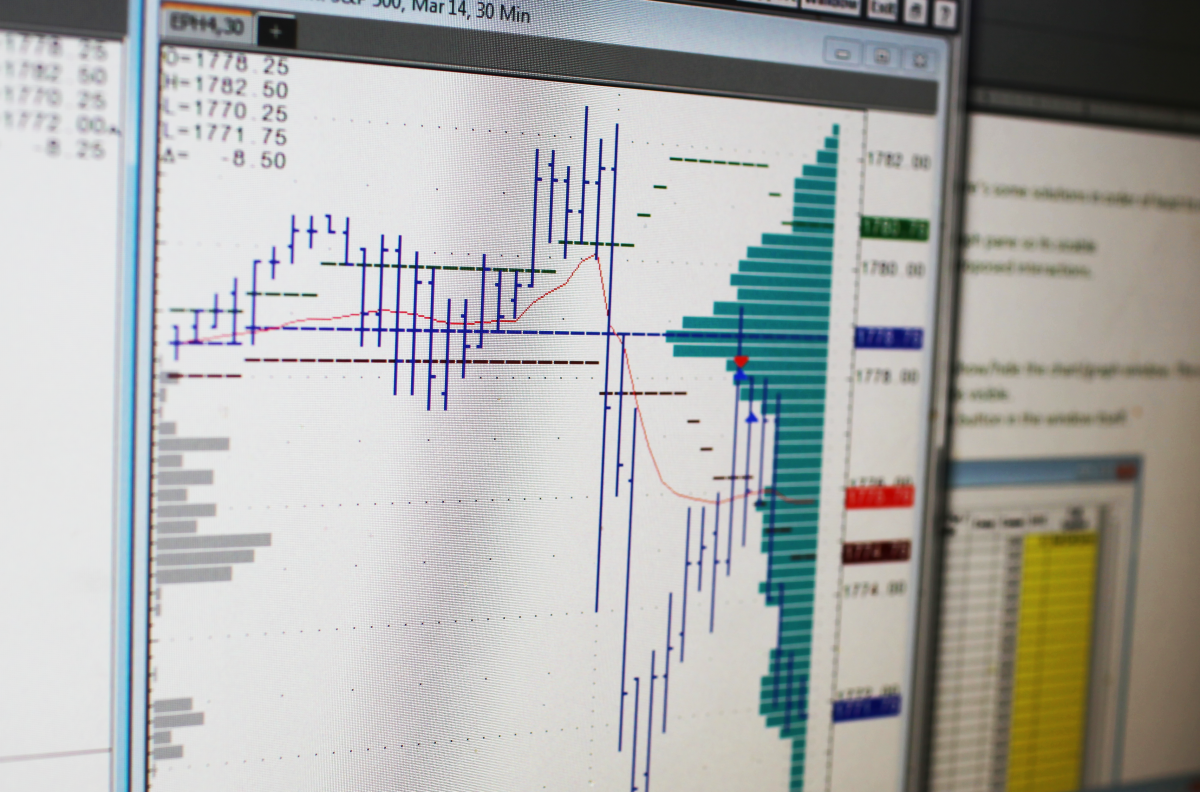 CQG Market Profile Charts in Action
See how industry experts use our Market Profile charts. Below is a list of recorded webinars presenting how some of the world's top analysts and traders use Market Profile.
Putting Your Strategy in Context: Mesch Method to Trading Market Profile
Robin Mesch, President of Mesch Capital Management, details her unique approach to Market Profile.
Auction Market Trading and the Market Profile
Tom Alexander, CEO of Alexander Trading, outlines his auction market trading foundation model and explains how it can be powerful for any trading method or strategy.
Create Trading Strategies Using Technical Analysis, Volume Profile, and Market Profile
Linda Raschke, President of LBR Asset Management and LBRGroup, Inc., CTA, demonstrates how to combine volume profile tools with traditional indicators to create practical trading strategies.
Bill Glenn of R. Seelaus & Company presents how to combine Market Profile with other bar-type configurations and use profile indicators in custom studies and conditions.
Harnessing the Power of Market Profile with John Keppler, PhD
Dr. John Keppler, Director at the American Institute for Professional Training and Development, Inc., explains how to use Market Profile to clearly identify market value area, price extremes, neutral days, and trend and non-trend days.
---
Additional Resources
*© 2023 Chicago Mercantile Exchange. All rights reserved.